[et_pb_section bb_built="1″ admin_label="section"][et_pb_row admin_label="row"][et_pb_column type="4_4″][et_pb_text admin_label="Text" background_layout="light" text_orientation="left" use_border_color="off" border_color="#ffffff" border_style="solid"]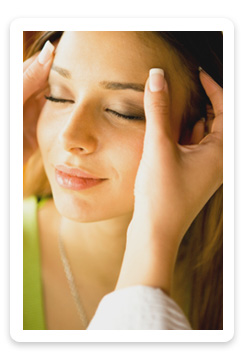 Kinesiology is a safe, gently and non-invasive form of natural therapy. This treatment is performed through muscle testing your body. We can identify the cause of a particular issues, clear emotional blocks and test the effectiveness of vitamins, minerals and Chinese herbs for your body system.
Your mind-body link is extremely powerful. Many of your health issues have links back to your thoughts and emotions. When you hold onto a thought or emotion, or experience a shock or trauma, these thoughts or feelings can affect your physical being.
Kinesiology is brilliant at clearing stuck emotions that may be creating your health imbalances, unblocking thoughts that are contributing to the pain felt in your body and helping resolve concerns you may be carrying about other people.
By clearing the underpinning emotion or thought, your body can naturally come back into a state of health and balance. It is a safe and gently clearing process that doesn't require you to re-experience or delve into the past trauma.
Contact us today on 3351 4691 or via our contact form for bookings or further information.
[/et_pb_text][/et_pb_column][/et_pb_row][/et_pb_section][et_pb_section bb_built="1″ admin_label="Section" fullwidth="off" specialty="off" transparent_background="off" background_color="#282828″ allow_player_pause="off" inner_shadow="off" parallax="off" parallax_method="off" make_fullwidth="off" use_custom_width="off" width_unit="on" make_equal="off" use_custom_gutter="off" module_id="contact" background_image="https://www.banksiahealing.com.au/wp-content/uploads/chamaedrys-424906_1920.jpg" custom_padding="0px|0px|0px|0px" global_module="1622″][et_pb_row admin_label="Row" global_parent="1622″ make_fullwidth="on" use_custom_width="off" width_unit="on" use_custom_gutter="on" custom_padding="50px|200px|50px|200px" allow_player_pause="off" parallax="off" parallax_method="off" make_equal="off" parallax_1="off" parallax_method_1="off" parallax_2="off" parallax_method_2="off" parallax_3="off" parallax_method_3="off" parallax_4="off" parallax_method_4="off" custom_margin="0px|0px|0px|0px" background_color="rgba(28,28,28,0.98)" gutter_width="0″][et_pb_column type="1_4″][et_pb_text admin_label="Contact Text" global_parent="1622″ background_layout="dark" text_orientation="left" use_border_color="off" border_color="#ffffff" border_style="solid" text_font="Open Sans Light||||" text_font_size="12″ header_font_size="24px" header_font="Open Sans||||"]
Contact Banksia Healing
Shop 1/288 Dawson Parade,
Arana Hills Qld 4054
[/et_pb_text][/et_pb_column][et_pb_column type="1_4″][et_pb_text admin_label="Hours Text" global_parent="1622″ background_layout="dark" text_orientation="left" use_border_color="off" border_color="#ffffff" border_style="solid" text_font="Open Sans Light||||" text_font_size="12″ custom_padding="|||20px" header_font="Open Sans||||" header_font_size="24px"]
Opening Hours
[/et_pb_text][/et_pb_column][et_pb_column type="1_4″][et_pb_text admin_label="Video Text" global_parent="1622″ background_layout="dark" text_orientation="left" use_border_color="off" border_color="#ffffff" border_style="solid" text_font="Open Sans Light||||" text_font_size="12″ header_font="Open Sans||||" header_font_size="24px" custom_padding="||20px|"]
Introducing Banksia
[/et_pb_text][et_pb_code admin_label="Code" global_parent="1622″ max_width="90%"]<iframe width="560″ height="315″ src="https://www.youtube-nocookie.com/embed/qhGrr2xpgOI?rel=0&controls=0&showinfo=0″ frameborder="0″ allowfullscreen></iframe>[/et_pb_code][/et_pb_column][et_pb_column type="1_4″][et_pb_text admin_label="Our Clinic Text" global_parent="1622″ background_layout="dark" text_orientation="left" use_border_color="off" border_color="#ffffff" border_style="solid" text_font="Open Sans Light||||" text_font_size="12″ header_font="Open Sans||||" header_font_size="24px" custom_padding="||20px|"]
Our Clinic
[/et_pb_text][et_pb_image admin_label="clinic Image" global_parent="1622″ src="https://www.banksiahealing.com.au/wp-content/uploads/clinic.jpg" alt="Shop 1/288 Dawson Parade, Arana Hills 4054″ title_text="Shop 1/288 Dawson Parade, Arana Hills 4054″ show_in_lightbox="off" url="https://www.google.com.au/maps/place/Banksia+Women's+Healing+Centre/@-27.3963669,152.9588157,17z/data=!3m1!4b1!4m5!3m4!1s0x6b915661ed685507:0x37892f42da977624!8m2!3d-27.3963669!4d152.9610044?hl=en" url_new_window="on" use_overlay="off" animation="off" sticky="off" align="center" force_fullwidth="off" always_center_on_mobile="on" use_border_color="off" border_color="#ffffff" border_style="solid" max_width="90%" /][/et_pb_column][/et_pb_row][/et_pb_section]