[et_pb_section bb_built="1″ admin_label="section"][et_pb_row admin_label="row"][et_pb_column type="4_4″][et_pb_text admin_label="Text" background_layout="light" text_orientation="left" use_border_color="off" border_color="#ffffff" border_style="solid"]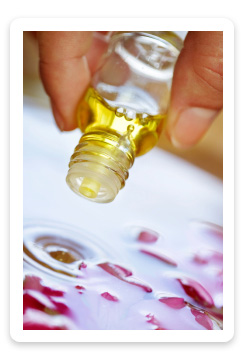 At Banksia Women's Healing Centre we offer a range of aromatherapy based treatments and essential oil products. Essential oils are aromatic extracts from plants, herbs, flowers, spices and trees that promote healing from within your body.
Essential Oils & Burners
We supply a wide range of therapeutic Young Living essential oils and oil blends suitable for you to use for massage or in an oil diffuser.  The steam from the difusser sends out a wonderful fragrance which you will notice when you walk into our clinic.
Contact us today on 3351 4691 or via our contact form for bookings or further information.
[/et_pb_text][/et_pb_column][/et_pb_row][/et_pb_section][et_pb_section bb_built="1″ admin_label="Section" fullwidth="off" specialty="off" transparent_background="off" background_color="#282828″ allow_player_pause="off" inner_shadow="off" parallax="off" parallax_method="off" make_fullwidth="off" use_custom_width="off" width_unit="on" make_equal="off" use_custom_gutter="off" module_id="contact" background_image="https://www.banksiahealing.com.au/wp-content/uploads/chamaedrys-424906_1920.jpg" custom_padding="0px|0px|0px|0px" global_module="1622″][et_pb_row admin_label="Row" global_parent="1622″ make_fullwidth="on" use_custom_width="off" width_unit="on" use_custom_gutter="on" custom_padding="50px|200px|50px|200px" allow_player_pause="off" parallax="off" parallax_method="off" make_equal="off" parallax_1="off" parallax_method_1="off" parallax_2="off" parallax_method_2="off" parallax_3="off" parallax_method_3="off" parallax_4="off" parallax_method_4="off" custom_margin="0px|0px|0px|0px" background_color="rgba(28,28,28,0.98)" gutter_width="0″][et_pb_column type="1_4″][et_pb_text admin_label="Contact Text" global_parent="1622″ background_layout="dark" text_orientation="left" use_border_color="off" border_color="#ffffff" border_style="solid" text_font="Open Sans Light||||" text_font_size="12″ header_font_size="24px" header_font="Open Sans||||"]
Contact Banksia Healing
Shop 1/288 Dawson Parade,
Arana Hills Qld 4054
[/et_pb_text][/et_pb_column][et_pb_column type="1_4″][et_pb_text admin_label="Hours Text" global_parent="1622″ background_layout="dark" text_orientation="left" use_border_color="off" border_color="#ffffff" border_style="solid" text_font="Open Sans Light||||" text_font_size="12″ custom_padding="|||20px" header_font="Open Sans||||" header_font_size="24px"]
Opening Hours
[/et_pb_text][/et_pb_column][et_pb_column type="1_4″][et_pb_text admin_label="Video Text" global_parent="1622″ background_layout="dark" text_orientation="left" use_border_color="off" border_color="#ffffff" border_style="solid" text_font="Open Sans Light||||" text_font_size="12″ header_font="Open Sans||||" header_font_size="24px" custom_padding="||20px|"]
Introducing Banksia
[/et_pb_text][et_pb_code admin_label="Code" global_parent="1622″ max_width="90%"]<iframe width="560″ height="315″ src="https://www.youtube-nocookie.com/embed/qhGrr2xpgOI?rel=0&controls=0&showinfo=0″ frameborder="0″ allowfullscreen></iframe>[/et_pb_code][/et_pb_column][et_pb_column type="1_4″][et_pb_text admin_label="Our Clinic Text" global_parent="1622″ background_layout="dark" text_orientation="left" use_border_color="off" border_color="#ffffff" border_style="solid" text_font="Open Sans Light||||" text_font_size="12″ header_font="Open Sans||||" header_font_size="24px" custom_padding="||20px|"]
Our Clinic
[/et_pb_text][et_pb_image admin_label="clinic Image" global_parent="1622″ src="https://www.banksiahealing.com.au/wp-content/uploads/clinic.jpg" alt="Shop 1/288 Dawson Parade, Arana Hills 4054″ title_text="Shop 1/288 Dawson Parade, Arana Hills 4054″ show_in_lightbox="off" url="https://www.google.com.au/maps/place/Banksia+Women's+Healing+Centre/@-27.3963669,152.9588157,17z/data=!3m1!4b1!4m5!3m4!1s0x6b915661ed685507:0x37892f42da977624!8m2!3d-27.3963669!4d152.9610044?hl=en" url_new_window="on" use_overlay="off" animation="off" sticky="off" align="center" force_fullwidth="off" always_center_on_mobile="on" use_border_color="off" border_color="#ffffff" border_style="solid" max_width="90%" /][/et_pb_column][/et_pb_row][/et_pb_section]