Kate Pattison BHSc (Acup) – Director, Senior Practitioner
Kate Pattison is a member of the Australian Acupuncture and Chinese Medicine Association (AACMA) and is registered with the Australian Health Practitioner Regulation Agency (AHPRA).
Kate undertook her training at the Australian College of Natural Medicine and Endeavour College of Natural Health, where she qualified with a Bachelor of Health Science and a Cert IV in TuiNa massage (Translated as push/pull, utilising Acupuressure points) in 2010.
She also completed an internship in Guanxi China where she practiced at three hospitals to further advance her knowledge and skills in Acupuncture and Traditional Chinese Medicine (TCM).  Kate also has a Blue Card that enables her to work with children and young people.
Kate always knew that she would be working in a field that involved helping people. It was not until she experienced the benefits of Acupuncture herself in 2003 that her interest was sparked in the TCM field.  In which she began her own journey in 2004 into the world of preventative medicine.
Kate has a particular interest in women's health, stress, headaches, emotional disorders and  musculoskeletal conditions. In her support of women she incorporates Acupuncture, Chinese TuiNa massage, Cupping, Gua Sha and moxibustion.
Kate has a natural joy and enthusiasm for life and healing. She believes deeply in the power of education and teaches her clients how to avoid further health problems with life style and dietary guidance.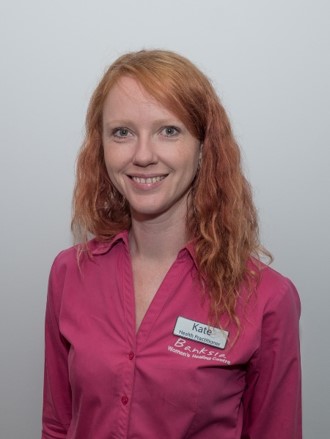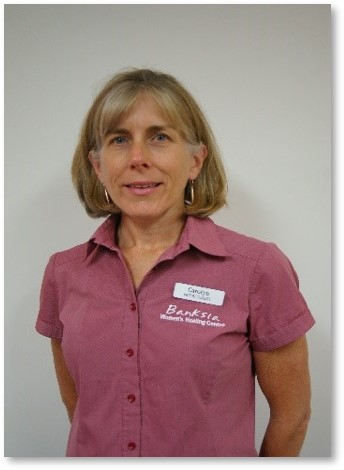 Carolyn Ellaway Dip HSc (Nut)
Carolyn has been an accredited member of the Australian Traditional Medicine Society since 2004.
She is a firm believer that we can all enjoy a positive relationship with food, nourishing and nurturing our body with nutrition that is the right fit for each of us.
After the onset of some skin issues and weight  gain in her mid-twenties, Carolyn tried many diet plans with varied levels of short-term success.
This experience along with her desire to help empower others, lead her to dig deeper into food and it's relationship to a persons well-being. . She embarked on the study of a Diploma of Health Science – Nutrition, at the Australian College of Natural Medicine Brisbane and upon graduation in 2005, was presented with the Award for Excellence in Nutritional Medicine.
She has continued to follow her passion for Food as Medicine alongside raising a family, making it an essential part of a busy, active family life. Experience has proven that good health begins in the gut and healing the gut has remained one of Carolyn's areas of strong interest.
Prior to studying her diploma, Carolyn lived and worked abroad, settling in England for three years and travelling (with backpack!) to Western and Eastern Europe and Asia, followed by another three years in France and Italy – including the lesser-known French Island of Reunion – igniting a true appreciation for culinary simplicity and flavours.
Carolyn has always sought to do things a bit differently. She believes that nutrition is not about counting calories or kilojoules; but nurturing our bodies with the abundance of fresh foods available to us, learning what foods are right for us, which ones are beneficial for us at different life stages and how to prepare and enjoy them. Her approach is about getting back to basics with food – fresh, simple, wholesome and health supporting.
She enjoys partnering with her clients to support and encourage them on their journey to nurture the body back to full health and vitality, recognising the challenge we all face to maintain balance and fit good nutrition into our busy daily lives.
Patricia McNab BHSc Acupuncture & Naturopathy
Patricia has been practicing Acupuncture and Naturopathy for the past 34 years. In that time, she has come to realise that every body's body is different and every one's patterns are unique. Offering individualised, tailor made treatments – just for you.
Over the years, Patricia has lectured in Herbal Medicine and Acupuncture at various colleges in Brisbane as well as around the country.
Patricia's experience and special interest lies in the treatment of women all through their years – from their teens through the complex fertile times and then into the challenging years of menopause and onwards.
She also have a particular interest on the effects of pain, injury and mental attitude on one's health and wellbeing.
Patricia is a registered acupuncturist accredited with the profession peak national body – the Australian Acupuncture and Chinese Medicine Association Ltd (AACMA) as a Fellow. She is also a member of ANTA (Australian Natural Therapists Association)