[et_pb_section bb_built="1″ admin_label="section"][et_pb_row admin_label="row"][et_pb_column type="4_4″][et_pb_text admin_label="Text" background_layout="light" text_orientation="left" use_border_color="off" border_color="#ffffff" border_style="solid"]
Australian Bush Flower Essences are gentle essences that help you balance and heal emotionally as well as on a physical level. Plus release old thought patterns and negativity. Bush flower remedies are drops made from the flowers mixed in small amount of brandy to help preserve the essence. They have little or no taste, usually taken internally, depending on your condition the drops may also be applied externally.
These natural health remedies are a wonderful healing tool to complement any hands on treatment or illness for babies, children, adults and pregnant women.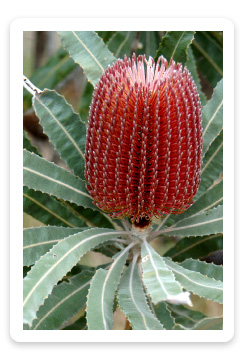 Some of the most common essences include:
Woman Essence which is great to stabilise your emotions, boost your energy and help you cope with change,
Calm and Clear Essence for people whose minds are always racing, feel irritable and impatient and rushed all the time,
Emergency Essence helps you deal with shock, trauma and moments of high stress.
Contact us today on 3351 4691 or via our contact form for bookings or further information.
[/et_pb_text][/et_pb_column][/et_pb_row][/et_pb_section][et_pb_section bb_built="1″ admin_label="Section" fullwidth="off" specialty="off" transparent_background="off" background_color="#282828″ allow_player_pause="off" inner_shadow="off" parallax="off" parallax_method="off" make_fullwidth="off" use_custom_width="off" width_unit="on" make_equal="off" use_custom_gutter="off" module_id="contact" background_image="https://www.banksiahealing.com.au/wp-content/uploads/chamaedrys-424906_1920.jpg" custom_padding="0px|0px|0px|0px" global_module="1622″][et_pb_row admin_label="Row" global_parent="1622″ make_fullwidth="on" use_custom_width="off" width_unit="on" use_custom_gutter="on" custom_padding="50px|200px|50px|200px" allow_player_pause="off" parallax="off" parallax_method="off" make_equal="off" parallax_1="off" parallax_method_1="off" parallax_2="off" parallax_method_2="off" parallax_3="off" parallax_method_3="off" parallax_4="off" parallax_method_4="off" custom_margin="0px|0px|0px|0px" background_color="rgba(28,28,28,0.98)" gutter_width="0″][et_pb_column type="1_4″][et_pb_text admin_label="Contact Text" global_parent="1622″ background_layout="dark" text_orientation="left" use_border_color="off" border_color="#ffffff" border_style="solid" text_font="Open Sans Light||||" text_font_size="12″ header_font_size="24px" header_font="Open Sans||||"]
Contact Banksia Healing
Shop 1/288 Dawson Parade,
Arana Hills Qld 4054
[/et_pb_text][/et_pb_column][et_pb_column type="1_4″][et_pb_text admin_label="Hours Text" global_parent="1622″ background_layout="dark" text_orientation="left" use_border_color="off" border_color="#ffffff" border_style="solid" text_font="Open Sans Light||||" text_font_size="12″ custom_padding="|||20px" header_font="Open Sans||||" header_font_size="24px"]
Opening Hours
[/et_pb_text][/et_pb_column][et_pb_column type="1_4″][et_pb_text admin_label="Video Text" global_parent="1622″ background_layout="dark" text_orientation="left" use_border_color="off" border_color="#ffffff" border_style="solid" text_font="Open Sans Light||||" text_font_size="12″ header_font="Open Sans||||" header_font_size="24px" custom_padding="||20px|"]
Introducing Banksia
[/et_pb_text][et_pb_code admin_label="Code" global_parent="1622″ max_width="90%"]<iframe width="560″ height="315″ src="https://www.youtube-nocookie.com/embed/qhGrr2xpgOI?rel=0&controls=0&showinfo=0″ frameborder="0″ allowfullscreen></iframe>[/et_pb_code][/et_pb_column][et_pb_column type="1_4″][et_pb_text admin_label="Our Clinic Text" global_parent="1622″ background_layout="dark" text_orientation="left" use_border_color="off" border_color="#ffffff" border_style="solid" text_font="Open Sans Light||||" text_font_size="12″ header_font="Open Sans||||" header_font_size="24px" custom_padding="||20px|"]
Our Clinic
[/et_pb_text][et_pb_image admin_label="clinic Image" global_parent="1622″ src="https://www.banksiahealing.com.au/wp-content/uploads/clinic.jpg" alt="Shop 1/288 Dawson Parade, Arana Hills 4054″ title_text="Shop 1/288 Dawson Parade, Arana Hills 4054″ show_in_lightbox="off" url="https://www.google.com.au/maps/place/Banksia+Women's+Healing+Centre/@-27.3963669,152.9588157,17z/data=!3m1!4b1!4m5!3m4!1s0x6b915661ed685507:0x37892f42da977624!8m2!3d-27.3963669!4d152.9610044?hl=en" url_new_window="on" use_overlay="off" animation="off" sticky="off" align="center" force_fullwidth="off" always_center_on_mobile="on" use_border_color="off" border_color="#ffffff" border_style="solid" max_width="90%" /][/et_pb_column][/et_pb_row][/et_pb_section]