How to Release the Pressure Valve and be your Original Self Again
STRESS LESS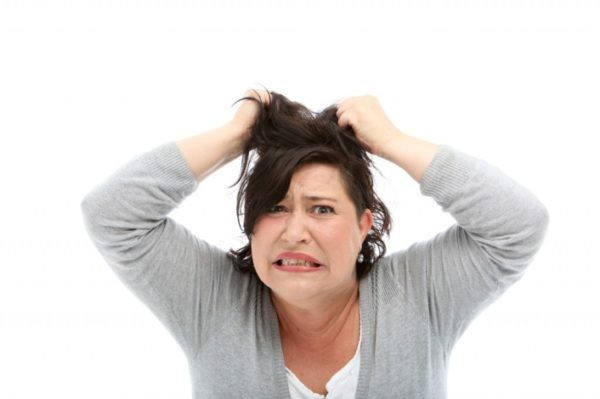 Uncover the benefits of Stress Less and reactivate yourself
Blissful Sleep Architecture
Peaceful Calming Moods
Zest for life – strengthening inner Vigour
Pain Less Shoulder Tension
Heartfelt Clarity of mind
Hello my name is Charmaine Renaud.
In 25 years of providing solutions for healing I remember a wonderful Melting Moment said to me by Mrs Katrina R. 32yo Mother and student, Ferny Grove, Qld
"The greatest joy I get from all the positive changes I have made is hearing my family commenting on how much happier I am and less stressed. It means a lot to me to offer a better version of myself to those I love and care for."
I love these moments… and this is why I want you to know how to strategically alter the 5 hormonal flags of PMS which affect and alter life dynamics at home, work and play.
This will carry into your menopausal season of life if not addressed today.
Learning how to balance your hormones and emotions creates Stress Less, revitalising the inner spirit and giving back a tranquil happy life.
You may have tried everything and anything you can put your hands on, searched the internet, listened to and tried what others have told you and experienced.
However…
Do you really understand why you feel this way?
Do you know what you can do about stress effects?
But more importantly… How will your future be if it continues?
The truth is, I have had firsthand experience feeling insignificant with low self-esteem and stressed due to hormonal imbalance. I understand personally what emotions can do physically and emotionally to life.
You are invited to join me for an inspiring and informative afternoon to discover your personal solution. I'll give you real-life tools you can use immediately and into your future, exploding anxiety stress, insomnia, bloating, breast tenderness and sugar cravings.
Our special one-time event shares life changing experiences where you will learn:
Essential minerals equalising hormonal levels
Preparing your future body – no Anxiety
Energise confidence, insider woman's strength
Soothing Moods = Nutritional Foods
Immediate use Home Healing Toolbox
Relaxation Oxygen Commands – for daily use anywhere
Here's another melting moment from of a lady suffering from grief and anger which was leading to depression and I was really run down from years of struggling with family issues and I was really, really desperate. After coming to Charmaine at Banksia Women's Healing Centre I have realised I need to focus a lot more on myself, give myself time and treatment to allow my body and head to heal.
She now feels amazing! Organised her diet and I has lost 12 kg. I have more energy, flexibility and agility to live life and be active again.
No longer suffering and I felt rundown but now I am more alive and enjoying my life."
Come join the fun while meeting like-minded women who love feeling the original 'Stress Less' person they can be. Find out how overcoming hormonal/emotional imbalance and low self-esteem is simple.
JOIN us for our Initial Part of STRESS LESS
When:
Saturday 17 June 2017
Time:
2.30pm – 4.30pm
Where:
The Panther Room, Arana Leagues Club,
247 Dawson Parade, Arana Hills
Investment:
Just $37. Real Value $297!
Bookings:
Phone 3351 4691
Contact Banksia Healing
Shop 1/288 Dawson Parade,
Arana Hills Qld 4054
Banksia Women's Healing Center is a natural Therapies Clinic that stands for "Empowering Women to be Happy and Healthy, reducing the feeling of being overwhelmed, exhausted, stressed or in pain"