[et_pb_section bb_built="1″ admin_label="section"][et_pb_row admin_label="row"][et_pb_column type="2_3″][et_pb_text admin_label="Text" background_layout="light" text_orientation="left" use_border_color="off" border_color="#ffffff" border_style="solid"]
Chinese Medicine or TCM is a term covering a range of medical practices that originated in China thousands of years ago. Chinese medicine includes acupuncture, cupping, herbal medicine, dietary therapy and massage.
During your visit to Banksia Women's Healing Centre we will ask you a series of questions about your body and your health, feel your pulses (yes – you have more than one!) and observe your tongue. This helps us understand where your body may be out of balance and recommend the best possible treatment/program to bring you back into fantastic health.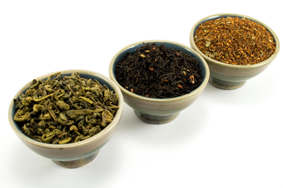 Contact us today on 3351 4691 or via our contact form for bookings or further information.
[/et_pb_text][/et_pb_column][et_pb_column type="1_3″][et_pb_image admin_label="Image" src="https://www.banksiahealing.com.au/wp-content/uploads/chinese.jpg" show_in_lightbox="off" url_new_window="off" use_overlay="off" animation="left" sticky="off" align="left" force_fullwidth="off" always_center_on_mobile="on" use_border_color="off" border_color="#ffffff" border_style="solid" /][/et_pb_column][/et_pb_row][/et_pb_section][et_pb_section bb_built="1″ admin_label="Section" fullwidth="off" specialty="off" transparent_background="off" background_color="#282828″ allow_player_pause="off" inner_shadow="off" parallax="off" parallax_method="off" make_fullwidth="off" use_custom_width="off" width_unit="on" make_equal="off" use_custom_gutter="off" module_id="contact" background_image="https://www.banksiahealing.com.au/wp-content/uploads/chamaedrys-424906_1920.jpg" custom_padding="0px|0px|0px|0px" global_module="1622″][et_pb_row admin_label="Row" global_parent="1622″ make_fullwidth="on" use_custom_width="off" width_unit="on" use_custom_gutter="on" custom_padding="50px|200px|50px|200px" allow_player_pause="off" parallax="off" parallax_method="off" make_equal="off" parallax_1="off" parallax_method_1="off" parallax_2="off" parallax_method_2="off" parallax_3="off" parallax_method_3="off" parallax_4="off" parallax_method_4="off" custom_margin="0px|0px|0px|0px" background_color="rgba(28,28,28,0.98)" gutter_width="0″][et_pb_column type="1_4″][et_pb_text admin_label="Contact Text" global_parent="1622″ background_layout="dark" text_orientation="left" use_border_color="off" border_color="#ffffff" border_style="solid" text_font="Open Sans Light||||" text_font_size="12″ header_font_size="24px" header_font="Open Sans||||"]
Contact Banksia Healing
Shop 1/288 Dawson Parade,
Arana Hills Qld 4054
[/et_pb_text][/et_pb_column][et_pb_column type="1_4″][et_pb_text admin_label="Hours Text" global_parent="1622″ background_layout="dark" text_orientation="left" use_border_color="off" border_color="#ffffff" border_style="solid" text_font="Open Sans Light||||" text_font_size="12″ custom_padding="|||20px" header_font="Open Sans||||" header_font_size="24px"]
Opening Hours
[/et_pb_text][/et_pb_column][et_pb_column type="1_4″][et_pb_text admin_label="Video Text" global_parent="1622″ background_layout="dark" text_orientation="left" use_border_color="off" border_color="#ffffff" border_style="solid" text_font="Open Sans Light||||" text_font_size="12″ header_font="Open Sans||||" header_font_size="24px" custom_padding="||20px|"]
Introducing Banksia
[/et_pb_text][et_pb_code admin_label="Code" global_parent="1622″ max_width="90%"]<iframe width="560″ height="315″ src="https://www.youtube-nocookie.com/embed/qhGrr2xpgOI?rel=0&controls=0&showinfo=0″ frameborder="0″ allowfullscreen></iframe>[/et_pb_code][/et_pb_column][et_pb_column type="1_4″][et_pb_text admin_label="Our Clinic Text" global_parent="1622″ background_layout="dark" text_orientation="left" use_border_color="off" border_color="#ffffff" border_style="solid" text_font="Open Sans Light||||" text_font_size="12″ header_font="Open Sans||||" header_font_size="24px" custom_padding="||20px|"]
Our Clinic
[/et_pb_text][et_pb_image admin_label="clinic Image" global_parent="1622″ src="https://www.banksiahealing.com.au/wp-content/uploads/clinic.jpg" alt="Shop 1/288 Dawson Parade, Arana Hills 4054″ title_text="Shop 1/288 Dawson Parade, Arana Hills 4054″ show_in_lightbox="off" url="https://www.google.com.au/maps/place/Banksia+Women's+Healing+Centre/@-27.3963669,152.9588157,17z/data=!3m1!4b1!4m5!3m4!1s0x6b915661ed685507:0x37892f42da977624!8m2!3d-27.3963669!4d152.9610044?hl=en" url_new_window="on" use_overlay="off" animation="off" sticky="off" align="center" force_fullwidth="off" always_center_on_mobile="on" use_border_color="off" border_color="#ffffff" border_style="solid" max_width="90%" /][/et_pb_column][/et_pb_row][/et_pb_section]