Massage is a great stress management tool and a soothing way to let your mind and body relax. During your treatment we use top grade Young Living essential oils which are absorbed into your body, and helps to balance your hormones, relax your muscles and nourish your skin.
With our holistic approach during your treatment we often can combine a number of different modalities to improve your health and well being. This will and does give you the best possible outcome for your wellness journey.
At Banksia Women's Healing Centre offers a range of different massage styles to suit your needs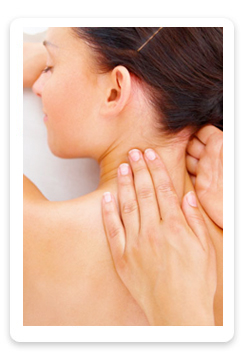 Swedish/Relaxation Massage
A traditional form of massage therapy to soothe any tight muscles, reduce your stress and increase mobility.
Lymphatic Drainage Massage
This is a very light soothing body massage that relaxes the nervous system and aides your immune system to be healthy. This treatment is particularly useful for fluid retention, colds, ongoing tiredness and low immunity.
Contact Banksia Healing
Shop 1/288 Dawson Parade,
Arana Hills Qld 4054
Banksia Women's Healing Center is a natural Therapies Clinic that stands for "Empowering Women to be Happy and Healthy, reducing the feeling of being overwhelmed, exhausted, stressed or in pain"