[et_pb_section bb_built="1″ admin_label="section" next_background_color="#000000″][et_pb_row admin_label="row" make_fullwidth="off" use_custom_width="on" width_unit="on" custom_width_px="900px" use_custom_gutter="off" allow_player_pause="off" parallax="off" parallax_method="off" make_equal="off" parallax_1="off" parallax_method_1="off" background_position="top_left" background_repeat="repeat" background_size="initial"][et_pb_column type="4_4″][et_pb_text background_layout="light" use_border_color="off" background_position="top_left" background_repeat="repeat" background_size="initial" _builder_version="3.0.103″]
'How to Reset Your Original Energy Source with
No Fear, No Hesitation and No Restrictions'
---
Discover the 7 Storehouses for
"Powerless Exhaustion Rejuvenated"
---
This Game Changer Reloads
your Vitality, your Heritage and your Lifestyle.
These Compelling Daily Forces Directly Impact on
your Vibrant and Vigorous Energy
Note:- This is NOT an introduction. This is the ACTUAL initial part of our Sustaining Nourishment Series normally valued at $300 for just $37!
My name is Charmaine Renaud
And I know for certain… Your body is a very powerful source. You can strengthen this "QUINTESSENTIAL TREASURE HOUSE", the kidneys to change up your Energy, renew your Joy and create Longevity.
I know! Not something you hear every day is it!
Even if jumping out of bed and going all day long with gusto is not in your vocabulary, I know that anyone (including you) can REBOOT the powerhouse within, for Long Term Vigorous Energy.
This initial training is yours for just $300 just $37!  You will take pages of notes.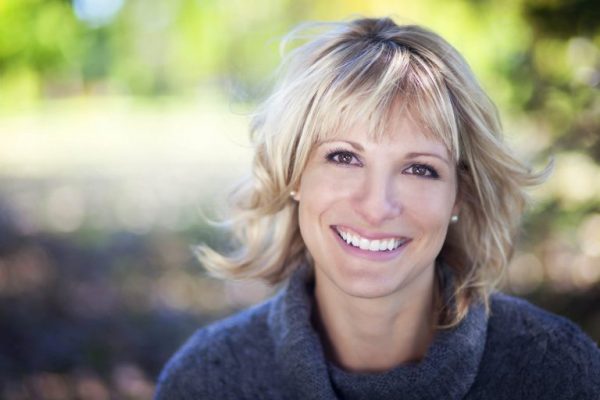 You'll Learn about – The 7 Storehouses for "Powerless Exhaustion Rejuvenated"
1: Unsung Hero Revealed – Life's Potentiating Powerhouse
2: Food is Energy – Mineral Absorption Invigorated
3: PERSONAL BLUEPRINT EXPOSED – Energy Ebb and Flow
4: 3pm Energy Dive – Activate Energy Treasure
5: FIVE SIMPLE HABITS – (Twenty-five years of research)
6: Game Changer – Mind-Less-Ness Transformation
7: Microbiota unmasked – Gut Brain Barrier
It's perfect timing to renew your Zest for life. These Storehouses expose Original Source Energy to strengthening inner Vivaciousness.
Is this You; Depleted Energy – Overwhelmed Lifestyle – Years of Giving – energy and vibrancy was Rock Bottom 1/10. Sharing enormous levels of personal life's enjoyment, within one week of supported self-nourishment a bright light of HOPE was visible feeling 6/10. Now I'm confident and strong to carry a vibrant, directional quality LIFE assisting others. BONUS: loosing 3 1/2kg in one week along with sleeping right through the night.

FOR SURE – Eating Well + Exercise are NOT Enough!
To experience Vibrancy DAILY … We Must Invigorate the Original Source Energy
When you do it right, friends and colleges will ask 'How do you sustain Energy all day long?' A great compliment… right?
And …Besides walking you through The 7 Storehouses of "Powerless Exhaustion Rejuvenated"
I'll also teach you…
Daily Essentials Points – Source Energy 'REVITALISED' (I love this one)
PLUS
Monthly Power Toolbox – The Simple ENERGY Reboot
My life is Wonderful but where did my Energy go? Last year a damaging virus invaded my immunity impacting any energy available for 12 months. Any day after a walk or doing 1 or 2 activities I could not Shake off this exhaustion. It was time to transform my life. Now I'm feeling Rejuvenated. After only 7 days, my energy increased from 3 to 7 out of 10 with bucket loads of energy and staying awake all day to enjoy life.
You'll gain clarity and direction on how to Reset your Life. This session will whiz by, YET you'll be full of actionable knowledge.
I sincerely hope you'll join us!
Honestly… I've been called The Pocket Rocket of Natural Healing. For sure I am different and that's good news for you. I can actually show you how to Reset your original energy source – with no fear – no hesitation – no restrictions.
It's happened for my clients – It can happen for you as well.
OK. Let me take just a minute to tell you a bit about "The Sustaining Nourishment Series"
Daily our bodies are fuelled to process solids and liquids regardless of the nutrition value or bioavailability to your personal body system. Knowing how to tweak quality verses quantity for nutritional energy, benefits you now and gives a sustained future.
This powerful mind boggling 2-part series includes
Ultimate Vitality – Tweaking the Daily Diet
Resolving Emotional Dysfunction – Clear Nourishment Solutions
JOIN us for our Initial Part of POWERLESS EXHAUSTION REJUVINATED
WORKSHOP DETAILS
When:
Monday 13 March 2017
Time:
7pm – 9pm
Where:
Arana Leagues Club, The Panther Room,
247 Dawson Parade, Arana Hills
Investment:
FOR Just $37 (A very real $300 value)
Call the clinic today on 3351 4691 or complete the form below.
[/et_pb_text][/et_pb_column][/et_pb_row][/et_pb_section][et_pb_section bb_built="1″ module_id="contact" _builder_version="3.0.47″ background_image="https://www.banksiahealing.com.au/wp-content/uploads/chamaedrys-424906_1920.jpg" custom_padding="0px|0px|0px|0px" transparent_background="off" prev_background_color="#ffffff" global_module="1622″ next_background_color="#000000″][et_pb_row global_parent="1622″ make_fullwidth="on" use_custom_gutter="on" gutter_width="1″ custom_padding="50px|20px|50px|20px" custom_margin="0px|0px|0px|0px" background_color="rgba(28,28,28,0.98)" parallax_method_1="off" parallax_method_2="off" parallax_method_3="off" parallax_method_4="off" custom_padding_last_edited="on|desktop" _builder_version="3.0.47″ background_size="initial" background_position="top_left" background_repeat="repeat"][et_pb_column type="1_4″][et_pb_text admin_label="Contact Text" global_parent="1622″ background_layout="dark" _builder_version="3.0.65″ text_font="Open Sans Light||||" text_font_size="12″ text_font_size_phone="13″ text_font_size_last_edited="on|phone" header_font="Open Sans||||" header_font_size="24px" background_size="initial" background_position="top_left" background_repeat="repeat" custom_padding="|||20px"]
Contact Banksia Healing
Shop 1/288 Dawson Parade,
Arana Hills Qld 4054
[/et_pb_text][/et_pb_column][et_pb_column type="1_4″][et_pb_text admin_label="Hours Text" global_parent="1622″ background_layout="dark" _builder_version="3.0.100″ text_font="Open Sans Light||||" text_font_size="12″ text_font_size_phone="13″ text_font_size_last_edited="on|tablet" header_font="Open Sans||||" header_font_size="24px" custom_padding="|||20px"]
Opening Hours
[/et_pb_text][/et_pb_column][et_pb_column type="1_4″][et_pb_text admin_label="Video Text" global_parent="1622″ background_layout="dark" _builder_version="3.0.51″ text_font="Open Sans Light||||" text_font_size="12″ header_font="Open Sans||||" header_font_size="24px" custom_padding="||20px|" custom_padding_phone="50px||20px|" custom_padding_last_edited="on|phone"]
Introducing Banksia
[/et_pb_text][et_pb_code global_parent="1622″ _builder_version="3.0.92″ max_width="90%"]<iframe width="560″ height="315″ src="https://www.youtube.com/embed/qhGrr2xpgOI" frameborder="0″ gesture="media" allow="encrypted-media" allowfullscreen></iframe>[/et_pb_code][/et_pb_column][et_pb_column type="1_4″][et_pb_text admin_label="Our Clinic Text" global_parent="1622″ background_layout="dark" _builder_version="3.0.51″ text_font="Open Sans Light||||" text_font_size="12″ header_font="Open Sans||||" header_font_size="24px" custom_padding="||20px|" custom_padding_phone="50px||20px|" custom_padding_last_edited="on|phone"]
Our Clinic
[/et_pb_text][et_pb_image admin_label="clinic Image" global_parent="1622″ src="/wp-content/uploads/clinic2.jpg" alt="Shop 1/288 Dawson Parade, Arana Hills 4054″ title_text="Shop 1/288 Dawson Parade, Arana Hills 4054″ url="https://www.google.com.au/maps/place/Banksia+Women's+Healing+Centre/@-27.3963669,152.9588157,17z/data=!3m1!4b1!4m5!3m4!1s0x6b915661ed685507:0x37892f42da977624!8m2!3d-27.3963669!4d152.9610044?hl=en" url_new_window="on" align="center" _builder_version="3.0.92″ max_width="90%" /][/et_pb_column][/et_pb_row][/et_pb_section]