Try this delicious grain, gluten, lactose and sugar free bread from Tania Hubbard.
Not only does it taste great, it is simple to make and freezes really well.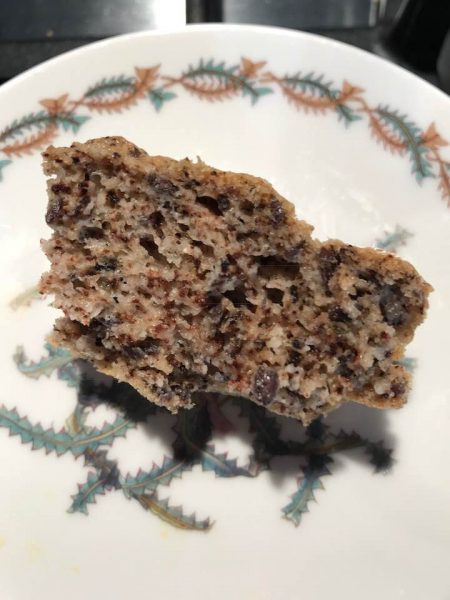 Ingredients
1 cup pecans or almonds (or any other nut and seed combination)
¼ cup flaxseeds
1/3 cup boiling water
½ cup arrowroot or tapioca flour
1 teaspoon salt
1 teaspoon bi carb soda
2 tablespoons apple cider vinegar
3 eggs
2 tablespoons olive oil
Method
Preheat oven to 180deg C
Soak flaxseeds in boiling water for 10 minutes
Combine nuts, arrowroot, salt, bicarb soda in food processer and blend until well combined and nuts are like bread crumbs.
Put dry mix in a bowl and add soaked flax seeds, apple cider vinegar, eggs, and olive oil.
Combine until there are no lumps then pour into lined or oiled loaf style baking tin.
Bake for 30 -35 minutes until bread is firm and bounces back when pressed.
The bread is fantastic toasted and ideal topping include avocado, eggs or feta cheese with tomato egg. It is also fantastic just plain as it is so flavoursome.
Recipe from Tania Hubbard, Gluten Free, Grain Free