Christmas Gift Giving Made Easy
Forget the chocolates and wine this year and give your friends and family a Christmas gift that will keep them happy and healthy this Christmas and beyond.  The following list gives you lots of healthy Christmas gift ideas to make for everyone on your Christmas gift list.  Happy Shopping!
Energizing Healthy Drinks – Gift Ideas
To Refresh Life – Barley water  in a nice bottle plus recipe
Relaxing – A teapot with a selection of herbal teas
Stay Slim and Trim – A blender with a collection of healthy smoothie recipes
The Busy Office Worker – A nice water jug and a glass
Fresh and Revitalizing – A juice maker and juice recipes
Don't have time click here and buy online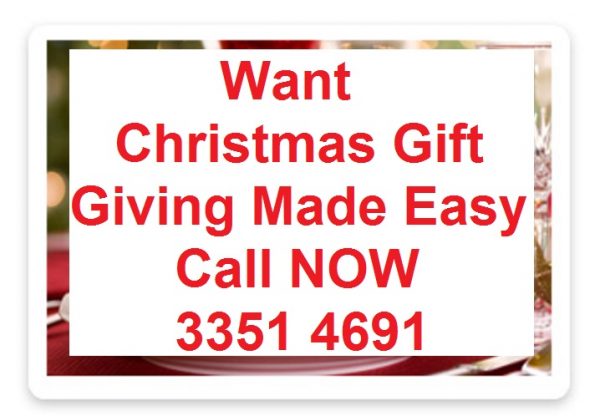 Easy Nourishing Foods – Christmas Gift Giving
 The Quick Snacker – Rice crackers with homemade dips
The Budding Cook – A food processor ad some healthy recipes
Know what is good for you – A copy of the Food Pyramid along with a healthy cookbook/recipes/food items
To Nourish a Friend – A basket of Homemade healthy muffins/cookies/protein balls wrapped in a Christmas tea towel or try these delicious nut bars
Fresh and Invigorating – A basket of summer fruits (mangoes, plums, peaches)
Easy Snacks on the Run – A snack pack containing nuts, dried fruit, seeds and Metagenics keto bars
Personal Touch to Good Health – Homemade Muesli
Don't have time click here and buy online
Blissful Christmas Gift Vouchers and Christmas Gift Ideas
 A Voucher for a healthy homemade meal on a specific night
A Gift Voucher for food/beverage products from Banksia Healing Centre
A Gift Voucher for a Fruit and Vegetable Shop or Health Food Store
A Gift Voucher to Nourish the health of your loved one for treatments from Banksia Healing Centre
Aromatherapy burner and essential oils
Don't have time click here and buy online
Together these Scrumptious Healthy Christmas Gift Ideas make for a wonderful Christmas Hamper to give a friend or loved one.