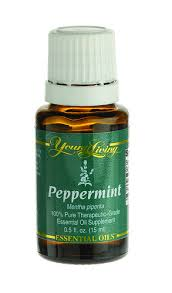 What a wonderful treats raw peppermint slice, this week an easy healthy recipe,  It's chocolaty heaven and so quick to make. Great to have in the fridge ready for visitors or that sweet healthy treat.
Ingredients
2 ½ cups Raw Almonds
½ teaspoon Himalayan Salt
2 ½ cups Soft Pitted Medjool Dates
5 Tablespoons of Coconut Oil (melted)
4 Tablespoons Raw Cacao Powder
1 Pinch Cinnamon
5 – 8 drops Peppermint Essential Oil
Method
Soak the pitted medjool dates in hot water for 30 minutes then drain and set aside. (if you can't get medjool dates then pitted dates work out just fine too)
Roast the almonds in a 180 degree oven for 10 minutes. Allow them to cool
Place the almonds in your food processor along with the salt and blitz on a fast speed for up to 10 minutes until you have smooth nut butter. I don't manage to achieve a nut butter but I just blitz it as much as I can.
Add in all other ingredients and combine until you have a smooth fudgy consistency.
Line a small slice tin and press in the fudge. Allow to set in the freezer for 2 hours before slicing up to enjoy.
Keep this delicious fudge in the freezer.
This healthy recipe also tastes great without the peppermint oil, just add a dash of vanilla essence instead. Also if you like jaffa taste use orange essential oil for a different flavour.
Many options are possible and this is so easy to make to have in the fridge ready for unexpected guests to arrive especially during the festive season.
Enjoy!
Try our other recipe Chocolate Biccies